Entertainment that travels through the versatile landscape of life.
Nomad Artz is your one-stop entertainment provider with over a thousand entertainers to choose from.   As Entertainment Specialists we produce events that exceed your guests' expectations.   With over 20 years in the special events market, we know what a client needs and we deliver superb service each and every time.  Our performers are the best in their field working both nationwide and internationally.  Whether you are planning a corporate party, a wedding, or a private party, we will work with you from start to finish on all aspects of your event including timelines, theming, technical production, specialty costuming, scripting, product placement and more.  Be it elegant and sophisticated or crazy and wild, we will help you put on an event that will leave your guests in awe.
Our specialty is helping you fit the perfect entertainment for your event atmosphere. With a plethora of costuming and materials, we can create anything you imagine. Our interactive entertainment is designed to create the ideal ambiance and guest interaction. Let us ignite energy into your event with quality performance, engaging music, clever costuming and a sense of thematic style.
Teamwork makes the Dream work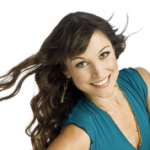 President & CFO – Leila Marcus
"I know quality entertainment. It's the texture of expression mixed with polished artistic talent that moves an audience."
Leila Marcus' open imagination and love for gathering talented people and being surrounded by art led her to organize events and producing stage shows. Marcus is inspired to help culture thrive through the arts. In 2003 she co-created Nomad Artz Entertainment to inspire and support the talent around her. In 2005, she co-created the world renowned dance troupe "Shimmy Sisters" with her sister Adelaide. In 2011, she co-visioned Plant Powered Living which shares tools that empower lives through food. In 2012, she took over co-ownership of Background Productions and was a finalist in San Diego Magazine's Women Of The Year.
Her attraction to psychology, anthropology, and philosophy lead her to love theatrical arts. She performed in theatrical, film and television productions, released an internationally-sold fitness/dance DVD, has appeared on NBC's America's Got Talent and BRAVOs Real Housewives of Beverly Hills, managed an art gallery, has been an entertainment writer for various magazines and newspapers including the Reader, Beach & Bay Press, and  No Cover Magazine, and worked on projects with NPR.  As an Entertainment Specialist, she'll fit the perfect entertainment for your event atmosphere.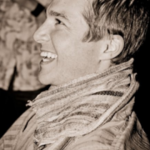 Chief Executive Officer CEO – Gabriel Penix
Gabriel Penix is a jack of all trades. His attraction to the entertainment world started in his youth when his second-grade teacher inspired him with poetry, theatrical costuming, stage presence, public speaking and performing. At age 7 he started playing guitar and singing, and ever since he can remember he has always known how to throw a good party. Not only can he bring people together harmoniously, he can create the perfect atmosphere, fix a multitude of technical problems, build props, create costumes, and crack a joke, all while keeping a logical, calm, and joyous demeanor.
As a proven team leader, he has managed restaurants, marinas, sailing teams and theatrical productions. As a musician, he has appeared on NBC's America's Got Talent and BRAVOs Real Housewives of Beverly Hills. As a chef, he has turned all his peers onto a compassionate vegan diet and inspired PlantPoweredLiving.com. As an entertainment specialist, he brings people together in celebration with his two companies Nomad Artz and Background Productions. When he's not managing events, you may find him performing in them as a stilt walker, percussionist or magician.
On-Site Team:
Professional, reliable, talented and easy going, our team keeps events on track and seamless.
Tammy Firefly
Jessica Beck
Christian Mccullen
Oscar Henrriquez
Jake Potts
Julie Laffen
Derek Sander